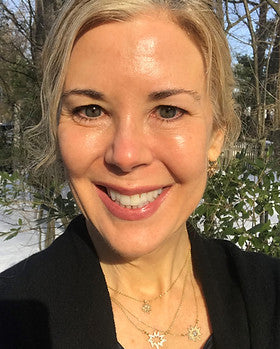 Brenda
Meet Brenda! She is an attorney, a board chair fighting for immigrants' rights and a mom. She loves her many pieces from the Stella Collection.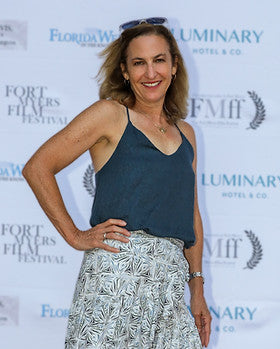 Caytha
Meet Caytha! She is a screenwriter, producer, marathon runner, mom. She loves her Stella necklace. Watch interview here.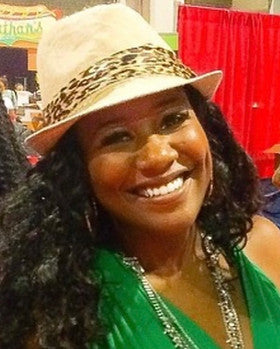 Amina
Meet Amina! She is a GIA Graduate Gemologist, jewelry concierge, supporter of @blackinjewelrycoalition  and a new mom. She loves her malachite tile jewelry. Watch interview here.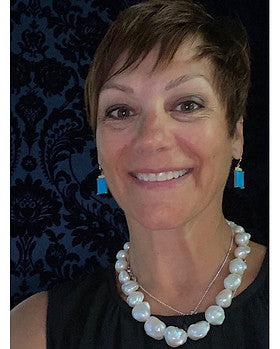 Jennifer
Jennifer is a CEO, ardent hockey fan, founder of AHA! A Hands-On Museum and a mom. She loves her custom Jubilation cocktail ring, Baroque Pearl Stella Necklace and her Tile earrings.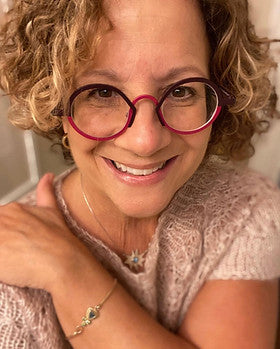 Jeanette
Meet Jeanette! She is an artist, mom, and (very young) grandmother who loves her Emily Kuvin jewelry. Watch interview here.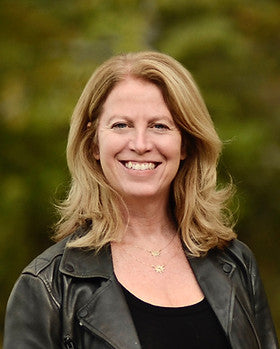 Susan
Meet Susan! She is a serial entrepreneur, climate champion, universal basic income experimenter, and mom.
She loves her Stellina necklaces. Watch interview here.
Emily
Meet Annie! A retired career diplomat from the U.S. Department of State, a senior non-resident associate at the Center for Strategic and International Studies and a board member of Women for Afghan Women.
Annie loves her custom amethyst pendant necklace.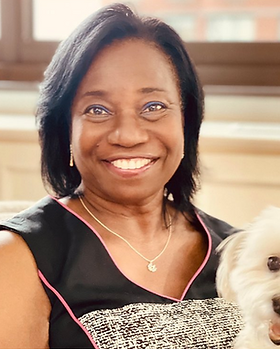 Jennifer
Meet Jennifer! A mom, wife, friend, cardiologist, women's health advocate, volunteer, author and Emmy nominated documentary film producer She is a Professor of Cardiology, Associate Dean of Faculty Affairs at the Zucker School of Medicine and the Chief Diversity and Inclusion officer at Northwell Health. Jennifer loves her white gold pavé diamond Mini Stella studs, blue topaz Bonbon ring, and blue topaz Double Jubilation earrings.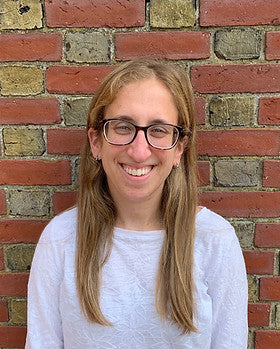 Noa
Meet Noa. She is a social worker, proud Bostonian and runner. She loves her silver Stellina necklace.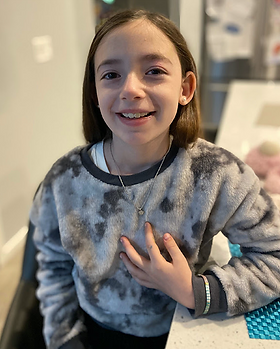 Olivia
Meet Olivia, a student, singer, athlete, twin. Loves her silver mini Stella necklace.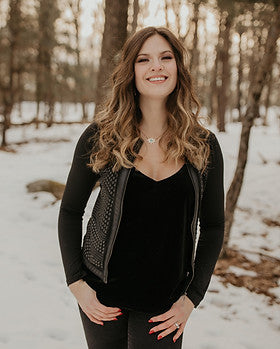 Ayla
Meet Ayla, a co-host of the Jonathan and Ayla Morning Show on Country 102.5 in Boston, a talented country singer and a travel agent. And she loves her turquoise Stella necklace.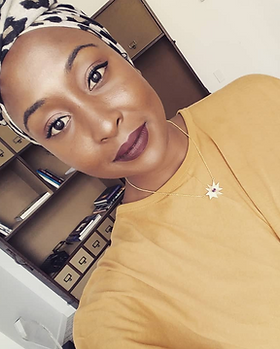 Filecellia
Meet Filecellia, a communications professional, dancer and co-founder of The Jewelry Project, a virtual education series and pilot program developed in partnership with the New York City Board of Education. She recently created @theblkelement to highlight and celebrate Black jewelry talent. Her amethyst Stella necklace is one of her favorite pieces to wear daily.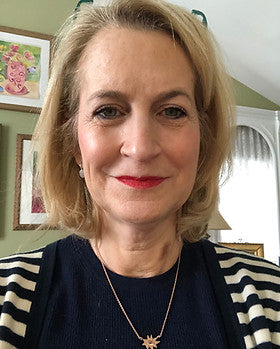 Stacey
Meet Stacey, a cardiologist, a mom, an author, a film producer, the head of a major women's health institute and the 2021 American Heart Association Physician of the Year. Stacey is a passionate advocate for women's health. She loves her rose gold Stellina necklace with morganite and her double Jubilation earrings with peridot, yellow sapphire and blue topaz. Watch interview here.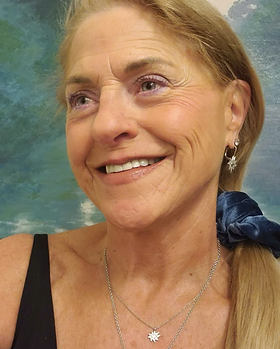 Kay
Meet Kay, long-time Vermonter, who lives a stone's throw from Dartmouth College where she received her Masters' degree in creative writing. Kay has a passion for live theater and is an actor, director, drama teacher, local theater board member, and is currently working on a play. Kay is an avid cross-country skier, hiker, gardener, animal lover, wife, mother, and doting grandmother of six.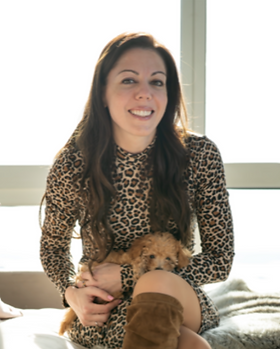 Sofia
Meet Sofia, a Manhattan luxury real estate broker, singer/songwriter/recording artist, puppy mom to Oscar the toy poodle, donor and volunteer dedicated to Gilda's Club and the Morgan Stanley Children's Hospital. She loves her rose gold Stellina necklace and earrings. Watch interview here.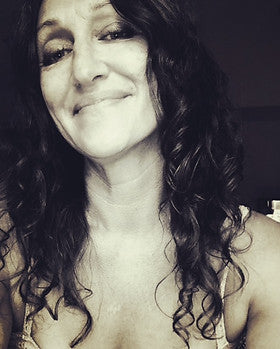 Ghislaine
Meet Ghislaine, the owner and practitioner of DeLeon Day Spa in Lyme NH, a mom, a fiancée and a qualified mermaid.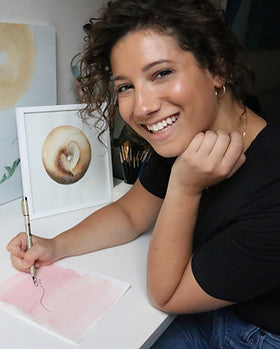 Amalyah
Meet Amalyah, a business consultant and an artist. Loves her Trillion ring, Jubilation cigar Band ring and Stellina necklace with turquoise. Watch interview here.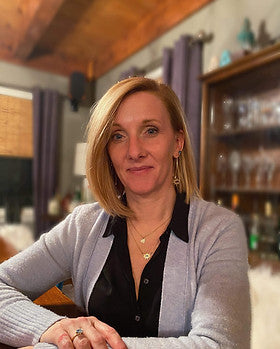 Lori
Meet Lori, a real estate manager, a board member helping underprivileged children and a mom. She loves her Stella and Bonbon jewelry. Watch interview here.