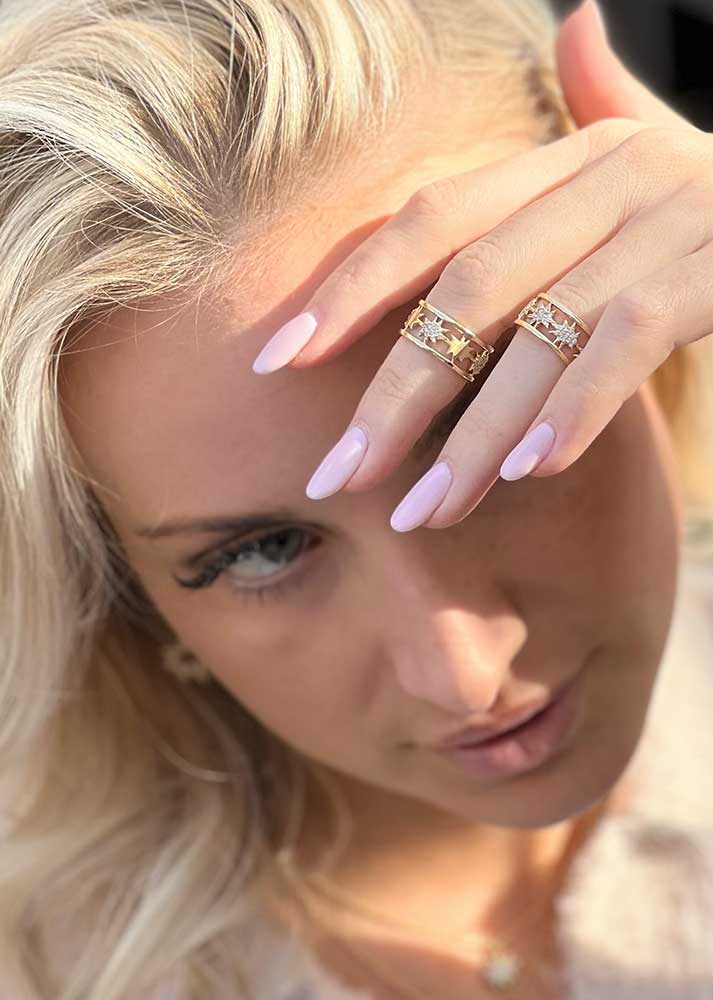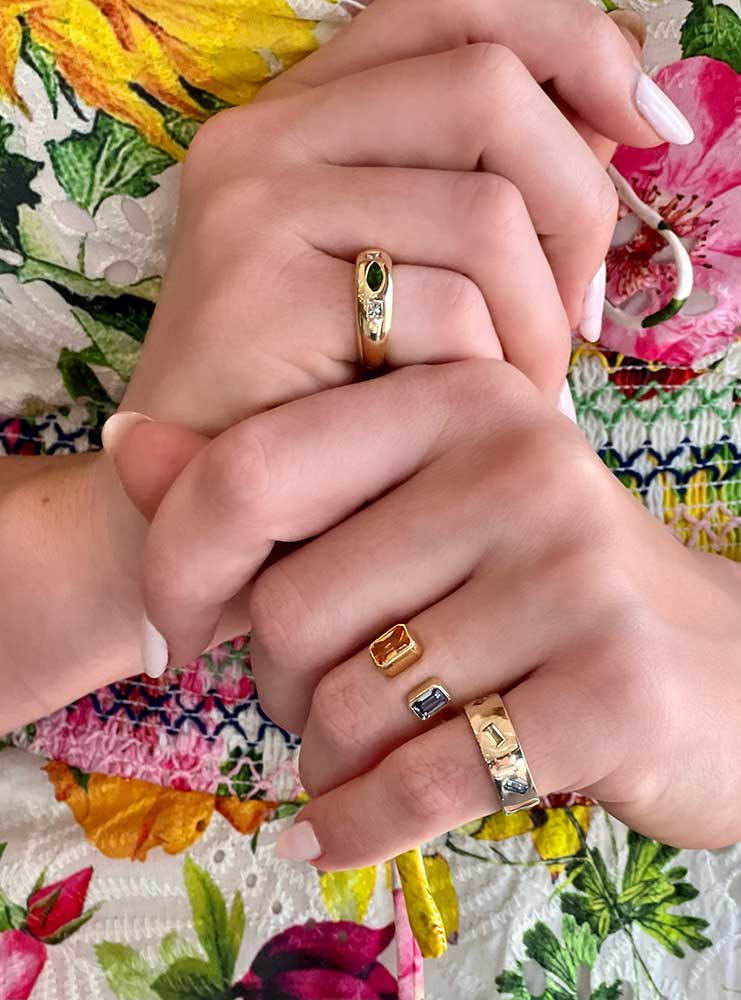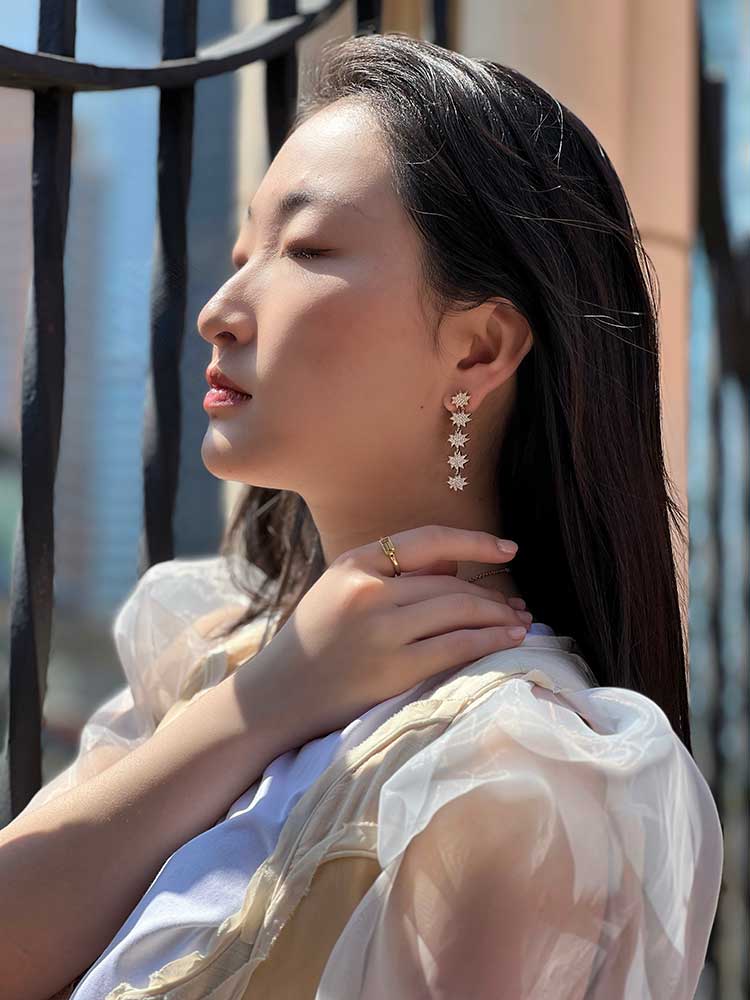 Classic and Contemporary.
Emily Kuvin Jewelry adds #KAPOW!💥 by incorporating geometric forms and artful use of color into her original designs. Sparkle on!
Shop New Arrivals
Emily's jewelry designs are unique, elegant and timeless. They are substantial and of the highest quality.
SEE THE LATEST
KAPOW!💥 Collection
The KAPOW!💥 Collection is all about confidence, girl power and dreaming big. Think of pop art, comic books, and fun. You can take on the world and not take yourself too seriously. KAPOW!  
We have a wide variety of pieces, so there's definitely one (or several) for you! Diamonds highlight precious metals, colored gemstones and our unique star shape.
SHOP the collection
Athena Collection
The Athena Collection is named for the ancient Greek goddess of wisdom and strength. One-of-a-kind and limited edition pieces in 18k gold comprise this elevated assortment. Unique stones, and ancient architecture are my primary inspirations. 
SHOP THE COLLECTION
Jubilation Collection
Joyful exuberance characterizes the Jubilation Collection. Firework bursts of color and energy make elegant, stunning statements. 
Shop Collection
People Are Talking
I love my KAPOW! earrings for their sophisticated whimsy and gorgeous red rubies. They add panache to whatever I'm wearing from the most casual outfit to black tie. I wear them ALL the time!
The entire KAPOW! Collection is one of my favorites. It has so much panache and whenever I wear this necklace, or any of my multiple KAPOW! pieces, I get a ton of compliments. This is my go-to necklace and it is great with everything. The ruby is really gorgeous and the little diamonds make the whole pieces sparkle. I like to layer it, but it is also a good size to wear alone.
The Bonbons are the perfect rings! I love their colorful stones and the size of these rings is perfect. I have a few; sometimes I wear one alone and other times I stack them and they work perfectly either way. The quality of these pieces is top-notch; you can tell they're really well-made. And I always get a ton of compliments when I wear them.
I absolutely love Emily's jewelry designs! These pieces are unique, elegant and timeless. They are substantial and of the highest quality. I get so many compliments on my mini KAPOW! necklace and I recently purchased the KAPOW! Nova necklace.  I can't wait to wear them together!  I frequently visit Emily's website to plan out my next purchases.
These immediately became my everyday go-to earrings. They are great in person and on Zoom calls — sophisticated with a touch of sparkle.
My new custom ring is perfect! Love it and just what I envisioned. Fit is exactly correct. Never coming off. TY so much! We make a good team!